Welcome to my website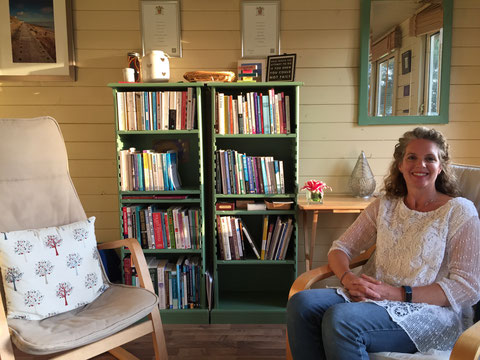 How may I help you?
Feeling stressed?
Want to improve your lifestyle?
Would like to have more resilience?
Need better quality of sleep?
Mindfulness is a way of being more present in your life that can lead to a greater sense of well being, calmness and resilience.  Practicing mindfulness meditation can help with a range of mental and physical issues; including reducing stress, anxiety and depression; improving poor sleep and decreasing the experience of long-term pain or health issues.
If you are interested in learning more about Mindfulness Meditation please explore this website and feel free to get in touch with any questions.  Many thanks.
If you already know what you'd like - simply click the tab at the top to take you straight to the next 8-week course starting in January 2024.
Please note that I am not taking on any new counselling or hypnotherapy clients. May I direct you to www.counselling-directory.org.uk  to look for other therapists in your area.

Mindfulness Meditation
My interest in mindfulness meditation has both helped me personally, as well as my clients, over the years.  I have been practicing mindfulness for several years and continue to develop my practice through retreats and further study.  I am passionate about sharing the benefits mindfulness brings.  As the founder of the Ropley Mindfulness Group I lead regular mindfulness evenings as well as running eight-week Introduction to Mindfulness courses.  

My background in counselling and hypnotherapy
As a qualified and experienced Counsellor and Clinical Hypnotherapist I have previously helped people with a range of issues.  I have a special interest in helping people to reduce the impact of stress in their lives and find a healthier balance.  However, now I am no longer seeing counselling or hypnotherapy clients as I prefer to focus purely on Mindfulness Meditation.
For your information: Counselling is a talking therapy where you and your therapist work together to help you understand your situation better and make changes to your life.  This can be short-term or longer-term work where you will have the time and space to explore your issues, whether they are present day concerns or events from your past.

Clinical hypnotherapy, is an evidence based cognitive behavioural approach which is the treatment of choice for dealing with anxiety, phobias, stress reduction, pain management and IBS, to name but a few. This can be short-term focussed work on specific issues.
Need more information?
Please feel free to spend some time exploring the website to discover if you would like to know more.  Do get in touch if you have any questions, I'd be happy to help to answer them.
Please note that I only work with people aged 18 years upwards.